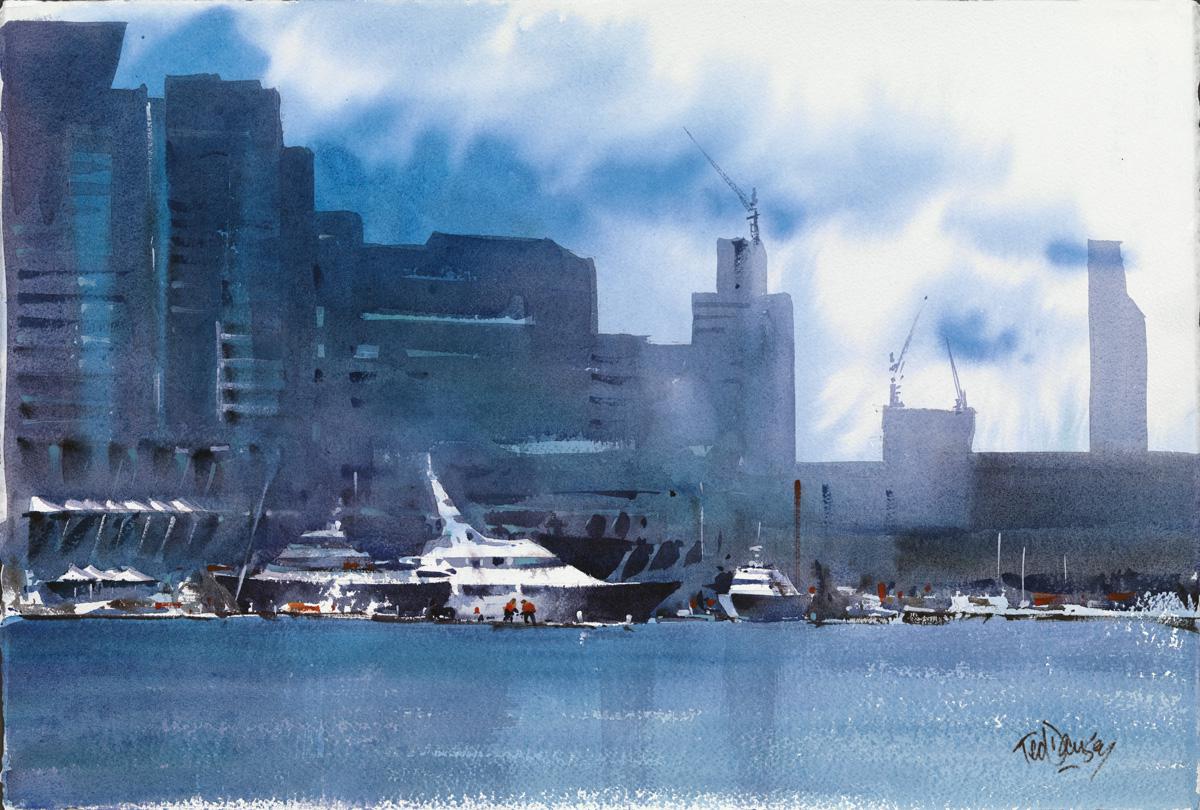 Ted Dansey's beautiful 'Blue Day at Docklands' - shares his love of his town of Melbourne and showcases his philosophy ..... "Keep it Simple", See the image—paint the feeling because enough things can go wrong anyway!! ...... Ted says, 'I have drawn for as long as I care to remember. I love plein air painting, teaching and giving the occasional demonstration.
Ted is a member and former Manager/Secretary of the Victorian Artists Society, a member of the Watercolour Society of Victoria and member of the Hobson's Bay Art Society.
Ted is fun to have around to share and paint - he came to FabrianoInAcquarello - Italy with us in 2019 and booked himself into a B&B so far out of town in the hills that he had to 'hitch' a lift with the milkman to come into us each day ............🥹 no problems here though - you can see Ted in action on Saturday 11th June 2022 - in Dunkeld Victoria - from 12 noon until he gets sick of painting.....!
Please RSVP here to let us know numbers so we can manage our spaces for you - Free Entry - cheers and thanks Wyn
Event
Date From : Sat Jun 11, 2022 : 12:00
Date To : Sat Jun 11, 2022 : 13:30